UPCOMING EVENTS
Vacation Week Camps -
for more information go to
NewEnglandBaseCamp.org/Camps
Winter Camp February 19 - 23, 2018
STEM Camp April 16 - 20, 2018​
Swimming and Lifesaving Merit Badges March & April 2018
Scouts can earn swimming merit badges by participating in a program at Babson College in March and April. Download this file for the details.
Recent Events
Indoor Rock Climbing on February 2018
Nine scouts earned their rock climbing merit badge on Saturday, February 3rd at the Rock Spot gym in Boston. The staff was excellent and the boys had a great time learning how to safely climb, spot, and belay.
Troop 182 Scouts Race in DreamFar 10K January 2018

Nick Hurney and Alex Cracraft competed in the DreamFar 10K road race, January 21 in Sharon, MA. On a chilly day with the reservoir still frozen, 342 runners competed. Alex finished in 125th place and Nick finished in 151st place.
Hale Reservation Camping Trip November 2017
A group of 11 boys and 5 adults from Troop 182 ventured to the Hale Reservation in Westwood to spend the night at the Camp McFarland site on Saturday, November 18, 2017. The first contingent of Scouts arrived early on Saturday with Scoutmasters Balboni and Hurney set up tents and laid a fire for later. The site was about ½ mile into the woods along a dirt road leaving the main road just before the Hale Trading Post. The site near Storrow Pond had plenty of space for spreading out tents, dense surrounding woods, a couple of fire pits, a shelter, and an outhouse. We saw hikers and bikers passing on the trail, but the site felt secluded.

After setting up tents, we erected tarps for the two patrols because rain was in the forecast for later Saturday. After a lunch of sandwiches, the Troop went on a 3 - 4 mile hike on portions of the Red and Blue trails around Noanet Pond.

Dinner consisted of hamburgers, hot dogs, steak kabobs, and veggie kabobs. The rain hit during dinner, but the tarps over the picnic tables did their job. Mr. Balboni and Mr. Hurney hiked out after dinner, with Mr. Hargens, Mr. Mukandan, and Mr. Dehn spending the night. After dinner, we prepared a brownie, marshmallow, pretzel, M&M treat in our new Dutch oven. It wasn't a total success – not enough hot coals under the oven – but it was still tasty. After hanging around the fire telling some pretty bad jokes and riddles, everyone hit the sack by 9:30, with a number of boys sleeping in one massive "circus tent". It rained all night off and on, but most seemed to get a decent sleep.

Both patrols were up and cooking versions of eggs and bacon by 7:30 … with one scout adding donuts to the menu! The boys also perfected their post-meal clean up skills by doing an excellent job with KP. We packed up and left camp by about 10 am. All in all, despite the rain, we had a great November outing! Thanks to all that participated! ​
​

Scouting For Food
In cooperation with the Wellesley Food Pantry, Wellesley Brownies, Daisies, Cub Scouts, Girl Scouts and Boy Scouts participate in the annual National Good Turn, "Scouting for Food." All food they collect benefits the Wellesley Food Pantry, currently serving over 210 Wellesley households. Residents are asked to provide a bag of nonperishable food in a location that is visible from the street before 9 AM. Donations may also be brought directly to the Food Pantry.

November 2017
The 2017 edition of scouting for food was a huge success! The boy scouts and girl scouts of Wellesley collected more than 9 tons of food for needy families.

---
Yawgoog Summer Camp 2017
Another annual tradition! The 2017 Yawgoog camp was in Rhode Island August 6 - 13 (week 7). This year we were again at Camp Sandy Beach, which offered convenient access to the lake and the dining hall. Learn more about the
Yawgoog Scout Reservation
and all the activities and merit badge opportunities.
Yawgoog Packing List:
XLS, PDF
Boston Cannons Lacrosse Game
Sam Lorenzo, a member of the Boston Cannons Organization, invited Troop 182 to their August 5th game against the Atlanta Blaze. Sadly, the Cannons lost a close game, at 16 to 18. You can watch highlights of the game by

clicking here


.
Philmont Trek 2017
Troop 182 won the lottery for a trek at the
Philmont Scout Ranch
in Cimarron, New Mexico. 7 scouts and 2 adult leaders hiked 80 miles over 12 days, including making their way to the top of Baldy Mountain at 12,441 feet.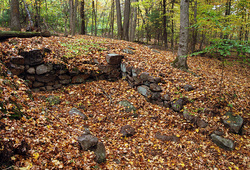 Last Campout - Camp Sayre June 4-5, 2017
Our last campout was the weekend of October 1 at Camp Sayre, a great scout camp near the blue hills reservation.
Click here
for directions.
---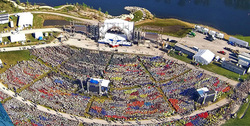 Boy Scout National Jamboreee
The
2017 BSA national Jamboree
was hosted at the BSA High Adventure Base - "The Summit" located along the New River Gorge in the Appalachian Mountains of West Virginia. The dates were July 16-17, 2017. All scouts over 12 years old and at least first class were invited to attend. The cost is $1,975 and covers all travel, equipment, food, and Jamboree fees. There was opportunities for mountain biking, archery, SCUBA, shooting rifles & shotguns, rock climbing & rappelling, skateboarding, kayaking, STEM activities, and zip lining.
---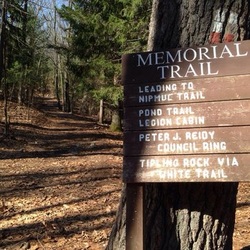 Nobscot Campouts
We generally have campout options each month at our cabin in the Nobscot reservation in Sudbury. The next campout is January 28 - 29, 2017
---
---
Troop 182 Calendar
OTHER ANNUAL EVENTS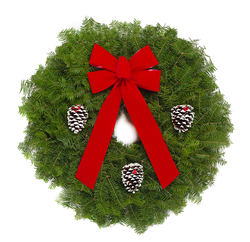 ---
---
---
---